The Following Signs Point to Yes
With business interruption and supply chain losses accounting "for around 50-70 percent of all insured property losses, as much as $26 billion a year based on 2013 data" and insured losses from natural catastrophes totaling "about $38 billion in 2013," according to an article in the Claims Journal,1 companies are experiencing more property losses than ever before.
If you are a business owner, filing an insurance claim may be the last thing on your mind after a storm strikes your office building or your business burns down. You are more likely to be concerned with finding a safe place for your employees to work and with making sure that your customers are still receiving the products and services that they have been promised.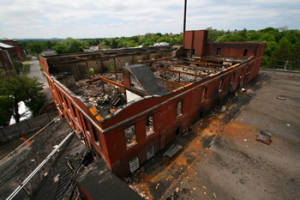 However, once the initial shock passes and you make that initial call to your insurance company, then you may soon find that you are in over your head. Filing an insurance claim is a long, arduous and time-consuming process. Many business owners and their staff members do not have the time or expertise to complete the required paperwork and gather back-up documentation needed to properly file their claim.
Working on behalf of the insureds, the public adjuster's goal is to get the highest possible amount due under the terms of the insurance policy (including reimbursement for costs such as lost income, business interruption, buildings, equipment, computers, paper files, etc.) in order to restore your business to where it was before disaster struck.
But, how do you know if hiring a public adjuster is the right decision for your business' insurance claim? If your business is faced with any of the following, it may be a sign that you need a public adjuster.
Expensive Repairs – You receive an estimate for repair work that falls somewhere between your deductible and your maximum policy amount.
Business Interruption – You are losing money each day from lost sales or delivery of products and services.
Short-Staffed – Your business and/or accounting department does not have the personnel to complete and compile the required paperwork and documentation.
A Total Loss – The damage to your building or property is so significant that it needs to be rebuilt from scratch.
Tenants – Sections of your property are leased by or rented to other business owners.
Mechanical Breakdown – Expensive equipment used to manufacture the products that you sell was damaged and will need to be repaired or replaced.
Relocation – You will need to rent another building or office space while your current property is being restored.
AI's Director of Consulting Operations, Greg Raab, notes that property insurance claims present a unique challenge to business owners trying to work without the help of their own team of insurance experts.
"Most business owners are too busy keeping their businesses running after their property is damaged to deal with complicated claims processes. Even larger companies with support staff who can assist with gathering the required documentation, may not have the expertise needed to negotiate the full payout owed under the company's insurance policy," states Raab. "By hiring an experienced public insurance adjuster, business owners and their staff can focus on what's really important; providing the best products and services to their clients."
1Allianz. Business Interruption, Supply Chain Among Top Business Risks for 2014: Allianz. Claims Journal, 01/14/2014.