Major Catastrophes Raise Questions as to the Adequacy of Insurance Coverage
The recent increase in the occurrence of major catastrophes has caused property owners and insurance professionals to refocus on the adequacy of current disaster recovery insurance policies. As more shortcomings become apparent, there are some important areas of risk management and property insurance that are imperative to understand when it comes to preparing for future catastrophes.
There are myriad issues to consider when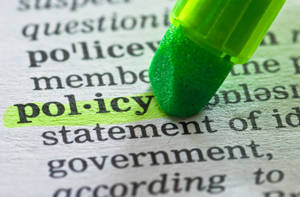 determining if your organization is properly prepared for potential major catastrophes; especially with respect to the financial recovery that is so dependent on adequate disaster insurance. Prominent among them are: interruption of operations, the scope of business income coverage, adequate valuations for property coverage, adequacy of construction, protecting records, dependent properties, etc. For example, what happens if a critical supplier sustains damage from a disaster that prevents them from supplying you with critical materials? There are solutions for these exposures available through your disaster insurance policy.
The stresses and challenges of owning and managing a business are plentiful in their own right, and throwing in a major catastrophe into the mix can seem outright devastating. However, proper insurance planning and a thorough approach to risk management can make all the difference if disaster does strike. By understanding the potential incurred losses—caused both directly or indirectly from a major disaster—you can more accurately manage the latest insurance coverages available to ensure the appropriate level of protection.
Further Reading:
Adjusting Today "Disasters Raising Questions of Insurance Adequacy"