Hiring a Contractor for Your Property Damage Insurance Claim? Tips for Home and Business Owners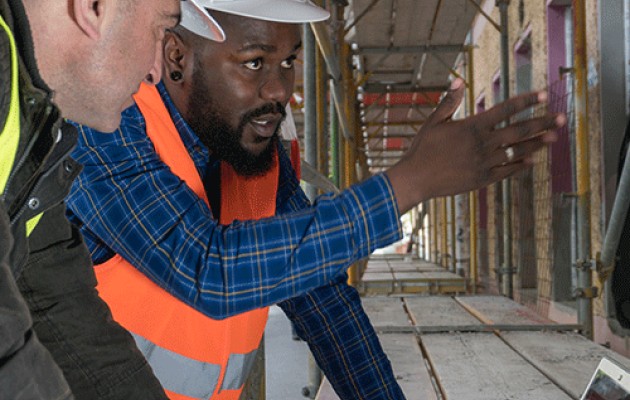 The most common service provider needed post-disaster is a contractor to make repairs to the damaged property; both emergency repairs or the permanent restoration. A contractor will play a meaningful role in the claims process; he/she will:
Be responsible for completing repairs and restorations timely
Manage employees and sub-contractors
Ensure the quality of work meets set standards
General Contractors vs. Restoration Contractors
When hiring a professional, it is important to understand the specific type of skills/experience needed for the job. For most property damage claims, restoration contractors have many unique specialties that may make him/her a better fit for the type of work that lies ahead. This is especially the case when completing the initial mitigation and emergency work.
Qualified restoration contractors specialize in restoring properties that have been affected by water, wind, fires, and other perils. They:
Have the appropriate and specialized equipment for handling the type of damaged properties;
Have experience in working on properties that are involved in an insurance claim;
Are certified, or their employees are certified by the IICRC – Institute of Inspection Cleaning and Restoration Certification; and
Have the required licensing for the area where they work, including special licensing if they are dealing with mold, lead paint, asbestos, etc.
Preferred Service Providers
The insurance company may provide the policyholder with a list of "preferred service providers." The policyholder may choose from this list or hire his/her own team of experts for the repair phase. Ultimately, it is the policyholder's decision to choose his/her own team of vendors and experts for the remediation, repairs or rebuilding phases of the property. Remember, it may help to get independent estimates for the repair work for comparison and for an outside point of view.
As a policyholder, it is vital to select a team of professionals you can trust and feel comfortable with as they will be responsible in rebuilding your home or business, so that you can return to normalcy soon.
Tips for Hiring a Contractor
Any upgrades suggested by the contractor need to be approved by the insurance company before work can begin. If the work is out of scope, or goes beyond repairing the property to its original condition, then the insured will be responsible to pay the difference.
Get a written agreement of the professional's work warrantee/guarantee including insurance coverage verification before beginning any repairs.
Always verify credentials. Conduct background checks, call references, contact the Better Business Bureau (BBB), and take all necessary steps to vet any service providers before beginning any work to the property. This should be done even if the service provider is on the insurance company's "preferred" list.
Contractors are

not

licensed or certified to adjust claims. This is called the Unauthorized Practice of Public Adjusting and can affect policyholders negatively in an already chaotic time. Public adjusters are the only professionals specifically licensed to adjust, negotiate, and settle property claims for the insured.
For additional information, view: