Business Income Insurance – Important Coverage for Surviving a Disaster
Business income insurance is a coverage that is critical to have in place before disaster strikes. Business income insurance, which covers loss of income as well as extraordinary disaster-related expenses following an insured loss, is crucial to the very survival of a business.
Given the complexities of this type of coverage, its introduction in a past issue of Adjusting Today, "Business Income Insurance: Having and Understanding This Coverage Can Be Essential to a Company's Survival," generated many questions as to the specifics of coverage application. In response, we published a special issue of Adjusting Today to address six of the most frequently asked questions as they relate to Business Income Coverage.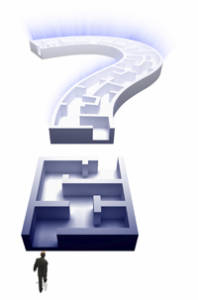 What is the difference between adjusting a retail claim on a Selling Price basis vs. using ordinary Business Income Coverage?
How is a Business Income claim adjusted when the business is losing money?
What about an otherwise profitable firm that has a new subsidiary faced with substantial start-up or research and development costs, which result in an operating loss?
What happens when a major supplier is shut down as a result of a disaster and the insured business is unable to obtain materials to operate? What happens in the case of a major customer shutting down?
During periods of high inflation, how can a business determine the proper amount of Business Income Insurance to carry for the worst possible loss that might occur?
The coverage offered by the Civil Authority clause of Business Income policies can be limited: Is the length of time given for the coverage long enough? Are there potentially severe exposures not covered by this clause? If so, how can they be insured?
The answers provided in the "Business Income Insurance Q&A" issue of Adjusting Today demonstrate the need for business owners to anticipate and evaluate potential loss from every angle. Recovering financially after loss of property takes more than a basic insurance policy — ensuring your business recovers fully requires a proactive approach. Developing a custom-tailored business insurance plan, that includes the proper business income coverage, is as good a place to start.