The Newest Threat to Your Business: Cyber Risk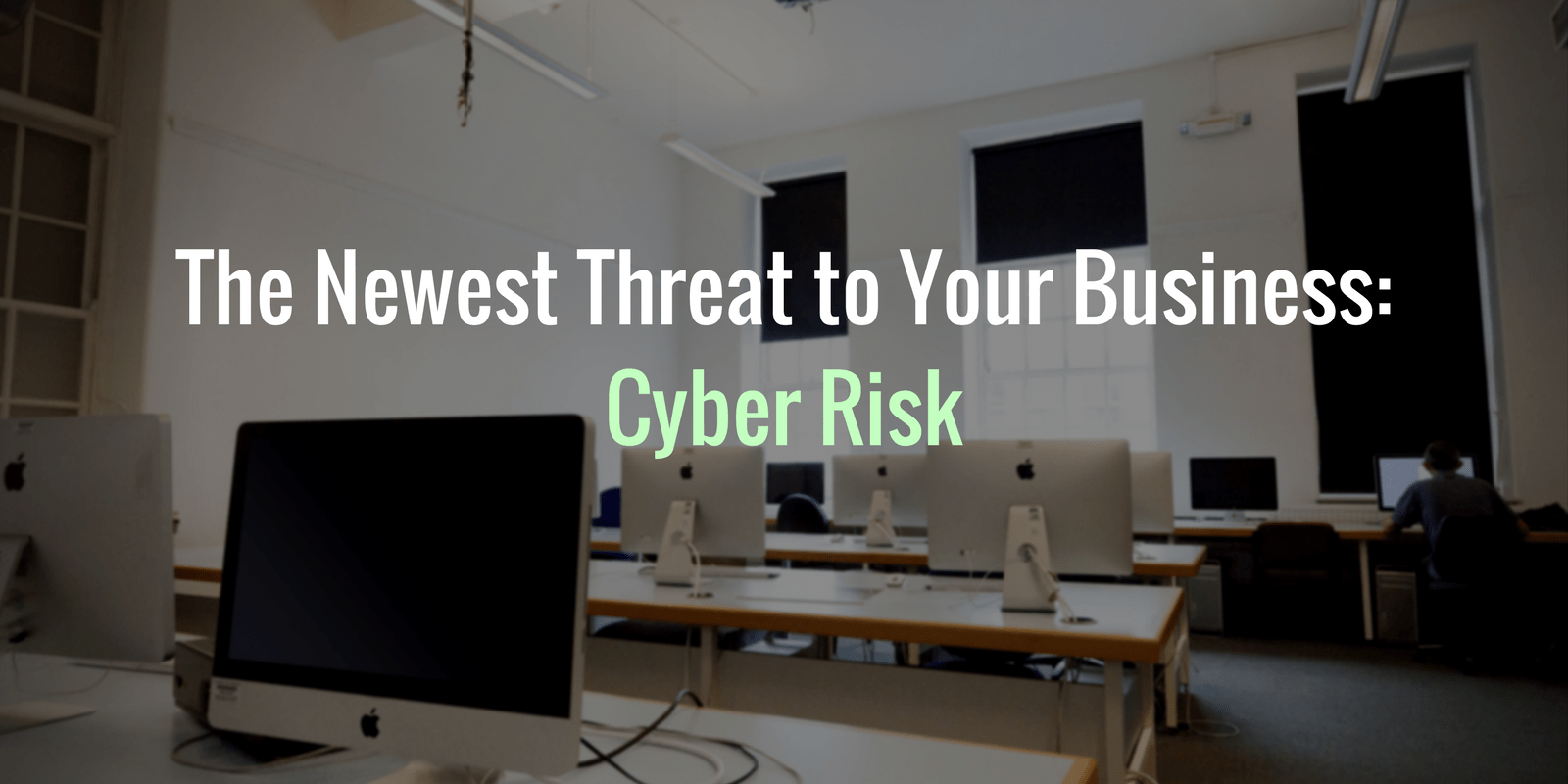 According to the Verizon Data Breach Investigations Report 33 percent of documented data breaches occur in businesses with less than 100 employees; and frighteningly, nearly 60 percent of small businesses close their doors within six months following a cyber-attack.
Any organization from a small business to a large multi-national corporation that conducts business via technology (fax, e-mail, credit card machines, laptops, smartphones, point-of-sale systems, etc.) is at risk of a cyber-attack. Research shows smaller businesses may be easier to hack due to the lack of the financial resources to put the proper precautions and security measures in place. Here's what you need to know regarding the newest threat to your business: cyber risk.
What is 'Cyber Risk'?
According to the Institute of Risk Management, "Cyber risk means any risk of financial loss, disruption or damage to the reputation of an organization from some sort of failure of its information technology systems."
Who is at risk?
All businesses large and small,
Counties,
Financial institutions,
Municipalities,
Non-profit organizations,
Schools,
Transit authorities,
Tribal nations,
Utilities, and
any organization that uses technology to conduct business faces cyber risk.
Examples of Cyber Risk
Employee error

An employee's laptop or smartphone is lost or stolen which contains private business, employee, and/or customer information.
An employee e-mails private customer information which is intercepted by hackers.

Cyber extortion - also known as a Denial of Service (DoS) attack or a ransomware attack.

A hacker gains access to your network and threatens to encrypt data (such as the business' website) rendering it useless unless the business owner agrees to pay the ransom.

Malware

Credit cards used at your business were compromised through your point-of-sale system.
What is at stake?
Sensitive Data

Social security numbers
Credit card numbers
Employee and customer information
Financial records
Addresses

Customers

Companies who have security breaches are more likely to lose customers who do not believe their private information is safe.

Bottom line

The lost customers and revenue.
Extensive fees will be incurred to mediate the security breach.

Status

Leaked information can ruin the reputability of an organization.
Expenses Your Organization May Incur
Loss of customers/revenue
Additional marketing to solidify brand including press releases to notify affected victims/customers
Extensive staff time to mitigate the damage
Forensic investigations
Lawsuits and legal fees
Mitigating Your Cyber Risk
Cyber insurance is available to policyholders. Property owners should check with their insurance broker or agent for the best option available to their organization for the maximum amount of protection. However, if you need to file a cyber claim, it is important to have professional representation on your behalf. A public adjuster can help by:
evaluating your insurance policy to establish the best possible strategy for presenting your claim to the carrier;
valuing, documenting and substantiating every detail of the loss;
negotiating on your behalf with your insurance company;
keeping you informed every step of the way; and
ultimately settling the claim for the maximum amount and with less hassle for you.
For additional information, visit:
https://adjustersinternational.com/video/why-business-owners-should-use-a-public-adjuster/