"The policyholder should always remember that the insurance policy is a contract, with specific contractual obligations for both the insurance company and the insured. Doing everything required following a property loss, with as much attention to detail as possible, can have a significant positive impact on how smoothly the claim process goes. Know the provisions in the policy, inside and out, to ensure a more comprehensive and timely insurance settlement. A public adjuster working on your behalf can bring tremendous value in this regard."
- Greg Raab, Vice President & Executive Director of Operations & Administration
You will have responsibilities after a loss occurs.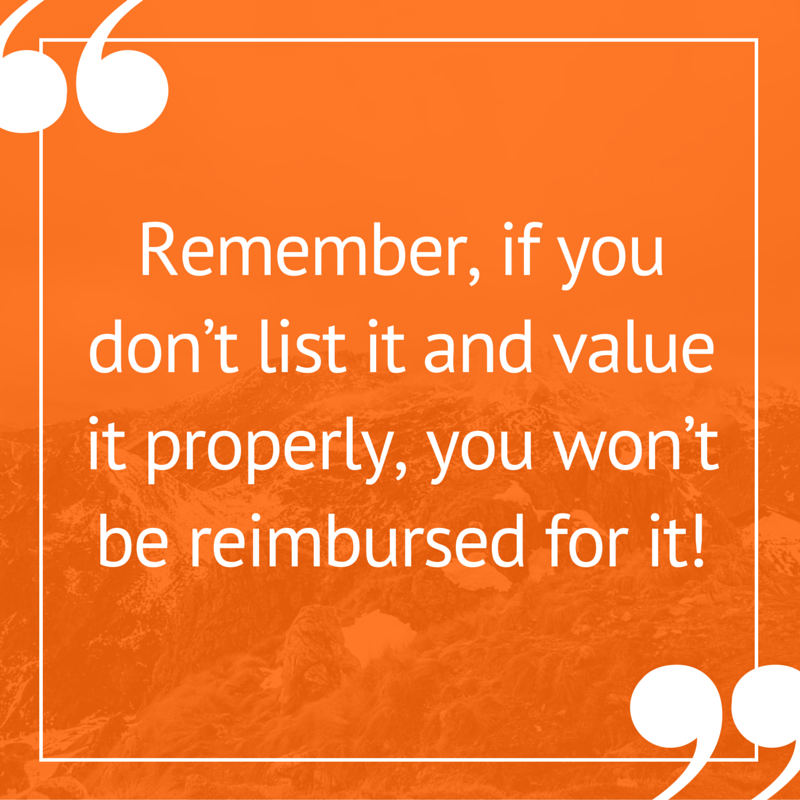 Your home or business may have suffered property damage as a result of a storm or other disaster. As the policyholder for this residential or commercial property, you will have responsibilities required in the policy such as:
Mitigate and prevent further damages to property

This may include tasks such as tarping roofs exposed to elements, preventing mold, boarding up openings, hiring security if necessary, installing fencing, etc.

Comply with time limitations

There are strict deadlines that need to be met. You may have to file your claim within a certain amount of time and provide documentation within that period to your insurance company.

Detail all aspects of the claim

This is one of the most important aspects of the claims process. Remember, if you don't list it and value it properly, you won't be reimbursed for it!
Keep track of your extra expenses related to the disaster by saving all your receipts
Document the damage in detail by taking videos and photographs
The claims process is time-consuming and detail-oriented.

An insurance claim is going to take time, as it requires great attention to detail and involves many parties. Contrary to popular belief, a check isn't cut overnight. There are many factors to consider, such as the time it will take to:
Analyze your policy for coverages and exclusions
Detail and document the loss
Provide an itemized claim package to the insurance company
Attend meetings and communicate with all parties involved in the claim
Negotiate a settlement
You may be entitled to extra expenses.

Your insurance policy may have coverage for reimbursement of certain costs post-loss to continue your normal living or business activities. After a disaster, there are immediate duties and actions that will need to be taken to properly identify and document these expenses. Read your policy and check with your provider if your policy includes items such as:
Additional living expenses

Provides for a temporary living space if your home is inhabitable
Cost for transportation to school and work if commute is now longer
Food costs in excess of your normal costs

Extra expenses for business

Extra costs to continue your normal operations and mitigate your Business Interruption losses
You must prove your claim to the insurance company.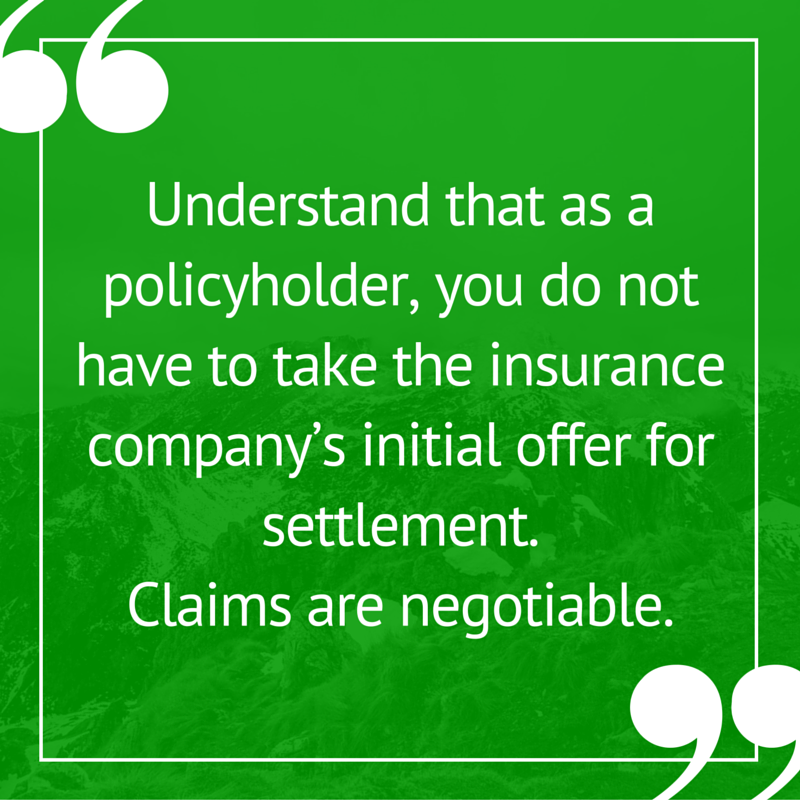 Your insurance company has their own adjusters that they will assign to work on your claim – a company's adjuster works for your provider, not you. Be sure to understand that a claim, to an insurance company, is a business transaction. You must prove your loss and what they owe you, and negotiate a settlement. In order to do this:
You must itemize and present a detailed and documented claim to them. If you do not include everything and value it properly, then you will not be reimbursed for it.
Claims are negotiable.

Understand that as a policyholder, you do not have to take the insurance company's initial offer for settlement. If your insurance company offers you a low settlement, you have options, as this is a negotiation.
Public adjusters (which are different from the insurance company's adjuster and independent adjusters) are outside adjusters hired by you, the insurer and are available to assist in maximizing your financial recovery.
Public adjusters are familiar with the property claim process, can expedite the claim, and can help you to secure the best possible settlement.
Luis Esteves, Principal and Executive General Adjuster at Jansen/Adjusters International discusses the importance of an accurate homeowner's property inventory:
---
For further reading, visit: