Preserving and protecting your damaged property: What are your responsibilities?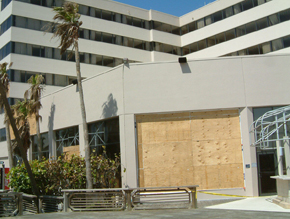 Policyholders have certain contractual responsibilities in the event a natural disaster damages their insured property. First, prevent any possible injury and second, protect the property from further damage. If steps to mitigate additional damages are not completed to the best of the policyholder's ability, they could suffer a decreased settlement from their claim.
Insurance companies ask that policyholders complete what is practical and reasonable to secure and protect the damaged property. It is important to document all measures taken in order to satisfy this requirement.
After disaster strikes:
Contact/notify your insurer of the event and damage
Control access to the premises — which may include hiring guards/security
When practical, mitigate the effects of any water damage
If called for, demolish risky areas of the property to avoid further damage and possible injuries
Relocate property to a temporary location to prevent exposure damage or theft
Attempt to save and secure irreplaceable property (books, manuscripts)
Pay special attention to computers and electronics
Failure to do what is practical and reasonable can result in further damage being denied coverage. It is better to 'be safe than sorry' and to cover all your bases from the initial moments after the damage takes place. If there is additional destruction after the fact, the policyholder may be liable if certain preventative measures are not taken in due time.
To read more about the steps to take when filing a property insurance claim, visit the Adjusting Today article "Property Insurance Claims: Negotiating Unfamiliar Terrain."