New Adjusting Today Article Released! "Functional Replacement Cost: Its Origin, Evolution and Application"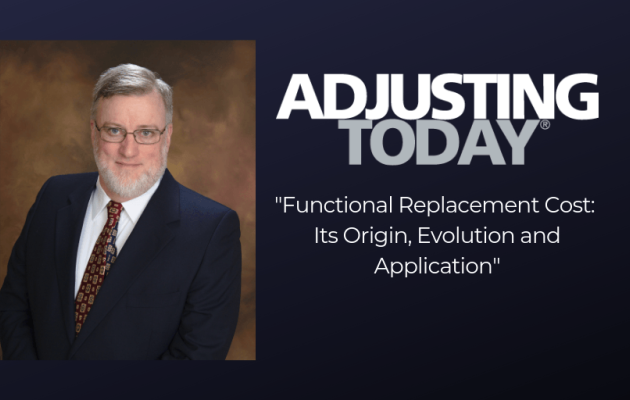 In our newest edition of Adjusting Today, returning Author, Joseph S. Harrington, CPCU, ARP discusses functional replacement cost (FRC) coverage for home and business owners. Harrington covers the basics of FRC as well as the value of carrying such a policy, "…make no mistake, functional replacement cost valuation is a valuable alternative for insurance buyers, especially those seeking to insure older structures whose replacement cost exceeds their market value…" However, he also specifies the pitfalls and problems of this coverage, what policyholders need to look out for, and more.
"Homeowners may not understand what is at stake until they incur damage to unique brickwork or ornamental features that accounted for a substantial part of a home's value."
"…commercial property owners, especially those seeking to generate "walk in" trade, may be surprised to learn that an FRC policy may not pay to repair or replace features that are distinctive and attractive in their appearance but serve no unique "function"…"
To read this edition of Adjusting Today, to download for free or to request a hard copy, click here.