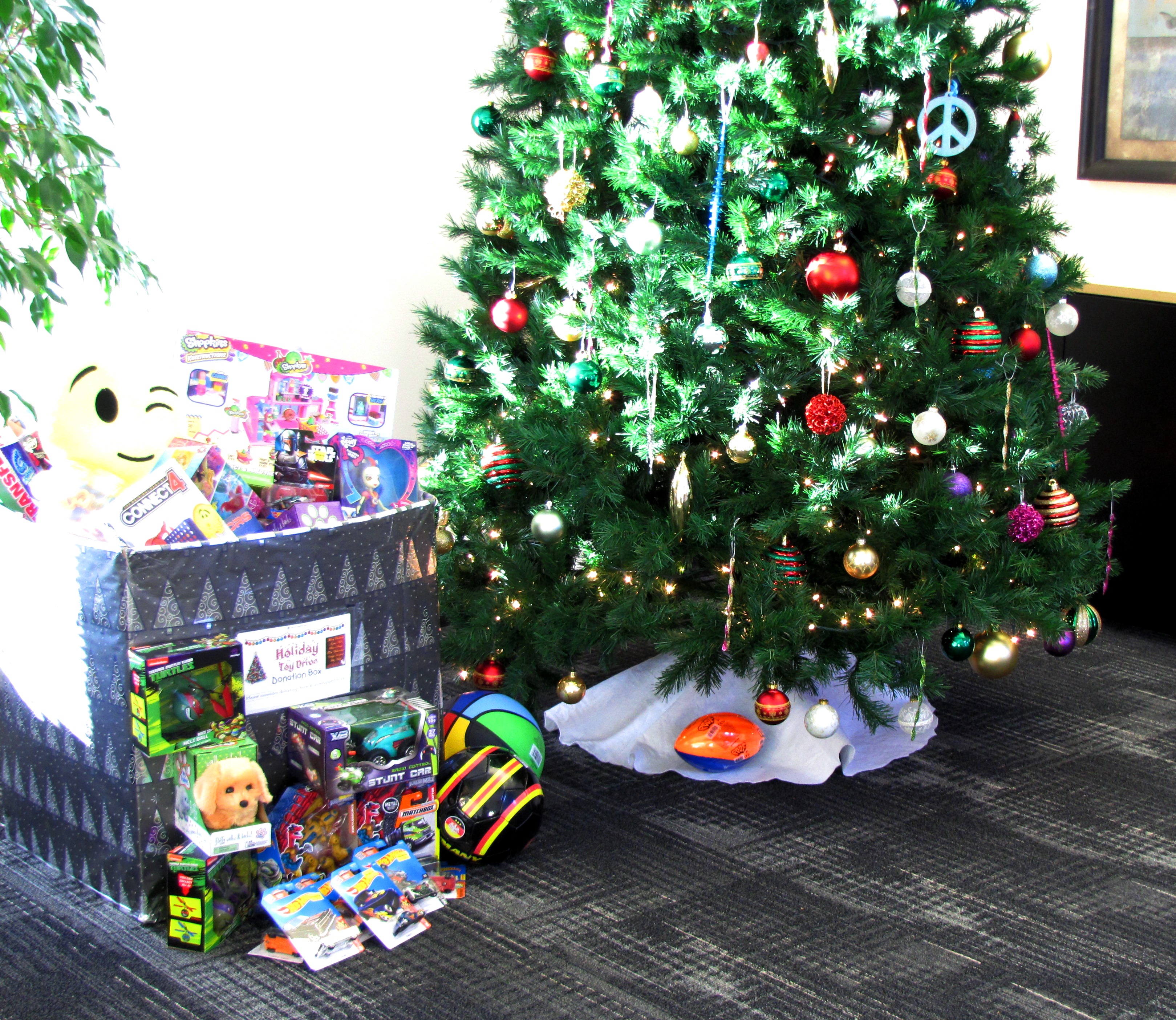 For over seven years, employees at Adjusters International (AI) headquartered in Utica, NY have donated gifts to the Central New York Toys for Tots campaign. Tracy Bearse, Accountant at AI spearheaded our involvement by embracing the holiday spirit and encouraging everyone to open their heart and support the causes that help those less fortunate. This year's turnout was exceptional, collecting an array of toys for children in our local community.
The U.S. Marine Corps Reserve Toys for Tots Program is focused on delivering a message of hope to less fortunate children to assist them in becoming responsible, productive and patriotic citizens. "The objectives of Toys for Tots are to help less fortunate children throughout the United States experience the joy of Christmas; to play an active role in the development of one of our nation's most valuable resources – our children; to unite all members of local communities in a common cause for three months each year during the annual toy collection and distribution campaign; and to contribute to better communities in the future."
And don't worry - there is still time to make a difference! Those who wish to participate can look up Toy Drop locations nearest you, or donate funds by clicking here.