Begin Your 12-Step Disaster Plan Today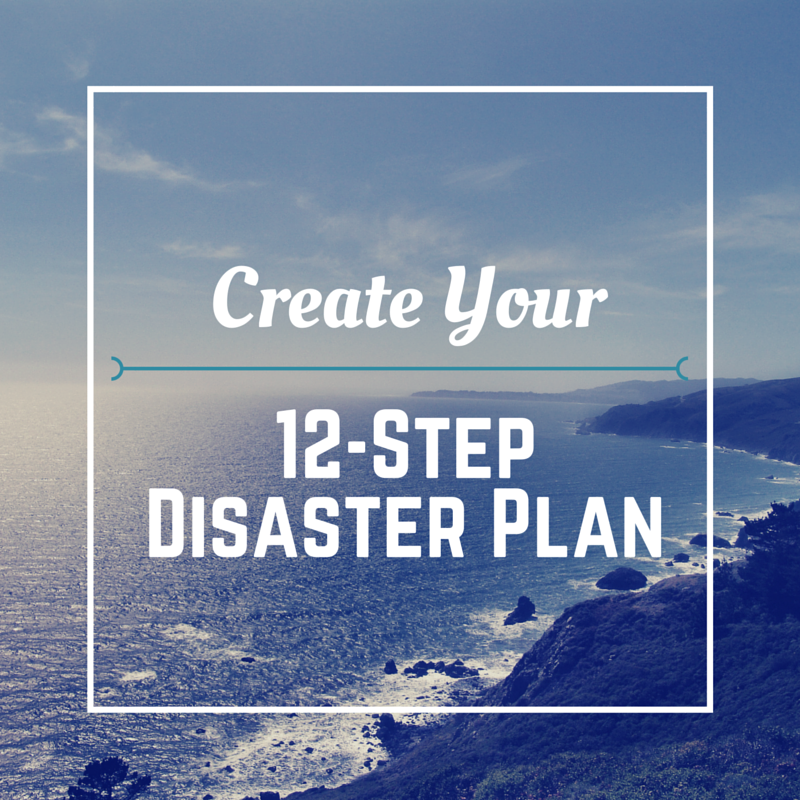 Make your New Year's Resolution one that is attainable, affordable and advantageous by creating a comprehensive 12-step disaster plan for your home, business or family. A full disaster plan can be a daunting and overwhelming task to take on initially. Start off your new year the right way by breaking your plan into manageable monthly duties. Having all of the necessary components planned out beforehand is the foundation for disaster resilience and survival. A disaster plan is exactly that, a plan to help you when the unexpected happens.
January — Review your property insurance policy
Over the course of a year a property can undergo many modifications. A few minor upgrades and repairs can amount to a much larger total sum of money spent on renovations. The amount of insurance coverage needed on a property is directly related to that property's worth and value, therefore any changes throughout the year can impact your policy.
Generally it is advised that you review all insurance policies annually. An annual review offers the opportunity to discuss any concerns, to address changes made to the property that may require extra or additional coverage(s), and most of all it allows for peace of mind.
During this review, you can discuss with your provider:
Any major upgrades or renovations made to the property
Business income during a disaster
Exclusions and limitations of your policy (i.e. mold/fungi)
Flood/earthquake exposure
New, moved, or closed location(s)
Newly purchased items
Works of art/antiques
Operational changes (number of employees, types of products manufactured/sold, worker's compensation)
Ordinance or Law Coverage (compliant with updated building codes)
Other: data breaches, debris removal, outdoor signage, sprinkler leakage, etc.
*Note: not all of these items will apply to homeowners.
February — Inventory of possessions
After an insured disaster, the policyholder is required to provide their insurance company with a comprehensive list of all possessions that were damaged during the event. In order to be fully reimbursed for all items, this step must be done in extreme detail, which can take several months. But a full inventory is crucial when it comes to settling claims such as house fires, hurricanes and natural disasters that damaged your material items. If not done properly, the insured may suffer a major monetary loss when it comes time to settle their claim.
Before a disaster strikes is the best time to make an inventory. To complete your inventory:
Begin one room at a time by either listing each item, taking photographs, videotaping, or all three
Make a list of valuable documents and create copies of each
Save receipts of expensive items and owner's manuals for proof of purchase and value
Digitize your inventory list thereafter
Be specific!
There are many resources that provide home/business inventory templates to make the process much easier. For example, Microsoft Office provides a template which also helps to keep your records digitized at the same time.
March — Back-up critical documents
Before disaster hits is the best time to make sure that you have all critical documents digitized and safely stored. All efforts to create a home/business inventory will be of no use unless they are saved in a place of safe-keeping. Certain documents and important records can be reissued, such as birth certificates, driver's licenses, and social security cards, but it can take weeks to receive replacements.
To keep your critical documents safe, you should:
Digitize all documents via scanner;
Store all digitized documents on a USB or external hard drive;
Further back up all documents in 'the cloud';
Store the original documents in a laminated binder (to protect documents from water damage) in a fireproof safe.
For more details and instructions on how to digitize documents, read: "The Importance of Off-site and Virtual Backup."
To continue reading this series, visit the articles below: