Adjusters International to Celebrate 30th Anniversary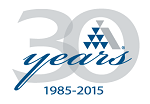 Adjusters International is thrilled to be celebrating our 30 year anniversary. Many accomplishments, major milestones and cases have been worked on and completed in the past three decades. Our Public Adjusters and Disaster Recovery Consultants have helped thousands of homeowners, business owners and communities regain their financial independence following property loss and complete devastation. From terrorist attacks to natural disasters such as earthquakes, fires, floods, and manmade disasters such as explosions, we have been there helping guide our clients back to recovery, regularity and prosperity. Over the years we have worked with FEMA Public Assistance grantees and sub-grantees, helping them through the application process and supporting their communities amidst chaos. Some of our major accomplishments involved the following events that not only made the news, but many of which shaped our country's history, politics, economy and future:
The World Trade Center
1993 Bombing

In 1993, terrorists detonated a 1,500-pound explosive in the Trade Center's parking garage causing several deaths and hundreds of injuries to civilians. The Port Authority of New York and New Jersey retained Adjusters International to help with the insurance claim of the property. The building was damaged, property loss ensued and there was a period of business interruption. We helped to not only settle the case but to have the building repaired as well.
9/11 Terrorist Attacks

An event that shaped the future of the United States took place in 2001 when terrorists attacked and struck down the Twin Towers in New York City. Thousands of people were killed and injured and the city's skyline was forever changed as the buildings were completely destroyed. The Port Authority of New York and New Jersey retained Adjusters International to assist in the massive undertaking of this claim in conjunction with the FEMA grant process. We assisted in the clean-up, rebuilding and reconstruction of lower Manhattan's infrastructure including the subway PATH system.
The State of Oklahoma following the Oklahoma City Bombing – 1995
On April 19, 1995, the Alfred P. Murrah Building was bombed resulting in 167 deaths and left many injured. The damages exceeded over $650 million. Due to the devastation caused, Adjusters International was hired to assess the damage caused to more than 320 buildings and to also examine the financial losses of individuals, businesses and governments alike. Knowing how massive this undertaking would be, we were able to give a preliminary damage assessment in just two short weeks, inching the state closer to their recovery.
The City of New Orleans following Hurricane Katrina – 2005
One year after Hurricane Katrina devastated the South, Adjusters International was retained to help the City of New Orleans recover by providing a financial recovery strategy. Our adjusters quickly uncovered that the FEMA officers did not properly document the extent of the damage done for estimates relating to reconstruction. We were able to assist in reformulating the worksheets as well as accelerate the flow of FEMA funding, playing a large role in the rebirth of a city that was startled and staggering to progress given the lingering effects of Katrina.
Hurricanes Dennis, Katrina, Rita & Wilma
Four hurricanes hit Monroe County, Florida in a relatively short amount of time, causing severe damage to properties, both homes and businesses. Flooding resulted in mold damage and many were left without housing. Adjusters International was able to prove that FEMA should have to incur all costs of housing those affected by the storm in relocation shelters such as hotels. Furthermore, we created a loss-management process that resulted in a recovery of over $60 million.
Other notable cases:
The Government of Kuwait following the Persian Gulf War

Explosion at York International

The Mississippi Coast Coliseum & Convention Center after Hurricane Katrina

Village of Saranac Lake, New York Suffers Damaging Blaze

Bank One Tower in Fort Worth Slammed by Tornado

Gerber Childrenswear following Hurricane Georges

Continental Subsidiary in Guam Devastated by Typhoon

Mississippi Coast Coliseum & Convention Center following Hurricane Katrina

Biltmore Hotel following Hurricanes Katrina and Wilma

Treasure Bay Casino following Hurricane Katrina

Houston Independent School District following Tropical Storm Allison

South Pacific Lines following a flood

Pillsbury Company following Earthquake

Holy Cross Hospital following Hurricanes Frances, Jeanne and Wilma
We are proud and elated to say that we have helped, assisted and closed thousands of cases throughout the years - some to homeowners, not knowing where to turn in a time of peril and need, others to small local businesses following a natural disaster, local communities and governments trying to get back on their feet, and other cases that affected our nation as a whole and will forever be ingrained in our history. We appreciate all of our past, present and future clients for putting their trust in us in a very vulnerable time for their family, business, and prosperity. We always work for the client and seek to help them recover all of their needs to the fullest extent.