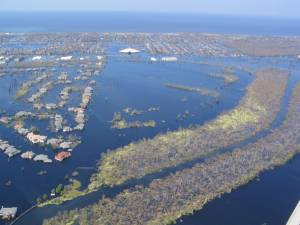 Due to recent flooding affecting the state of Louisiana, President Barack Obama declared a major disaster for East Baton Rouge, Livingston, St. Helena, and Tangipahoa parishes. Mike Steele, spokesman for the Louisiana Governor's Office of Homeland Security & Emergency Preparedness – "urges people to stay off the roads unless absolutely necessary and to check with officials and official websites to see which roads have been closed due to flooding" – according to the Wall Street Journal.
Unfortunately, after a disaster, resources such as emergency managers, health professionals, and contractors are overwhelmed and inundated with work. Keeping this in mind - be sure to research all professional's credentials before hiring them to conduct work on your behalf. It is too often that after a large disaster strikes, post-disaster scams become more prominent. To be sure you are protected, read our article on "Post-Disaster Scams: Don't Suffer from the Same Disaster Twice."
Resources:
To help from afar:
For additional reading concerning your property damage insurance claim, check out:
For help with your property damage insurance claim, call our office at 800.382.2468 or visit our Contact Us page.