Don Malecki, CPCU Authors Recent Article for Adjusting Today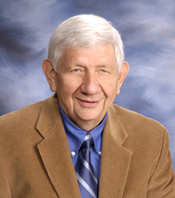 Veteran insurance expert and Adjusting Today author Don Malecki, CPCU, has been featured in the August 2014 edition of The National Underwriter Company's Claims magazine. Within the article, "Additional Insured Coverage and Contractual Assumption of Liability," Mr. Malecki tackles the complex topic of the named insured's liability and the "insured contract." He was also featured earlier this year on the National Underwriter's PropertyCasualty360 website in an article he wrote on Contractual Liability Insurance.
Mr. Don Malecki is a principal of Malecki Deimling Nielander & Associates, LLC, an insurance and risk management firm. He began his career over 50 years ago and has held the titles of insurance underwriter, broker, insurance company claims consultant, archivist, historian and teacher.
Additional Articles by Don Malecki
A long-time Adjusting Today author, Mr. Don Malecki has written articles for this publication on business personal property of others; contingent business interruption coverage; increased cost of construction coverage; builder's risk insurance; margin clauses and agreed value options; equipment breakdown insurance; debris removal and pollution damage; ordinance or law coverage; as well as co-authoring an edition of Adjusting Today on the subject of Disasters Raising Questions of Insurance Adequacy.