Disaster Resiliency Provides Economic Advantages
In the face of dangers such as hurricanes, tornadoes, diseases, viruses, and even man-made disasters such as terrorist attacks, communities that suffer the least are those who were prepared. Building resilient communities can counteract severe economic losses due to disasters – natural or man-made.
Statistics on natural disasters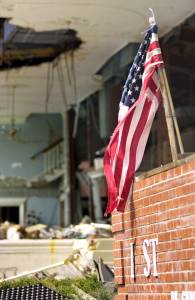 In 2015, FEMA declared 77 disasters in the U.S. These disasters included record-breaking floods in South Carolina, severe winter storms in the northeast and raging wildfires in California and other western states.
Even in the wealthiest communities, the costliness of disaster recovery is a major blow for any city to bear. According to the Insurance Information Institute, estimated insured losses due to natural disasters in the U.S. for 2015 totaled $16.1 billion.
In under-privileged communities with a lack of proper resources to recover from disaster, the effects of these natural and man-made events are even stronger. Preparing low-funded communities to be resilient before disaster strikes is not only more cost-effective, but also prioritizes the safety of those who might not have the resources to protect themselves during a disaster.
How do we become more resilient?
We become more resilient by learning to shift our thinking from dealing with the aftermath of a disaster and trying to rebuild and reimburse, to learning how to mitigate our risks in the first place.
Being resilient is about taking a pro-active approach to preparing for whatever type of disaster might come your way. States, counties, municipalities, hospitals, universities and ports all could benefit from having a resiliency program in place before disaster strikes.
Assessing risks, then planning for and implementing strategies to mitigate against those risks are key components of a community's resiliency.
Benefits of becoming resilient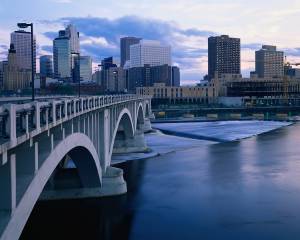 Resiliency can help you save both time and money in the aftermath of disaster.
Mitigating against losses from future disasters can help minimize the financial impact of your recovery. For example, certain types of non-emergency disaster assistance from FEMA are only available for states, local governments and Tribal Nations who have an approved Mitigation Action Plan beforehand.
Some communities are also awarded for their mitigation plans and overall resiliency. In early 2016, $1 billion was awarded to 13 different states and communities through the National Disaster Resilience Competition. The recipients included communities that were impacted by major disasters between 2011 and 2013.
Resilient cities in the U.S.
Boston is one of several cities making strides toward preparing for disaster before it hits. Located along the coast, the city faces the threat of rising sea level and coastal erosion. With a population of more than 600,000 people, and central transportation systems located in flood-sensitive zones, city officials recognize the need for plans to respond to these threats. To help lead those efforts, the city appointed a Chief Resilience Officer.
Similarly, the city of Oakland – which has a population of more than 400,000 people – is working toward becoming more resilient against threats such as coastal flooding and rainfall flooding. A network of around 40 local groups called the Oakland Climate Action Coalition has played an essential role in the studies and planning to help prepare for future disasters, particularly in low-income communities.