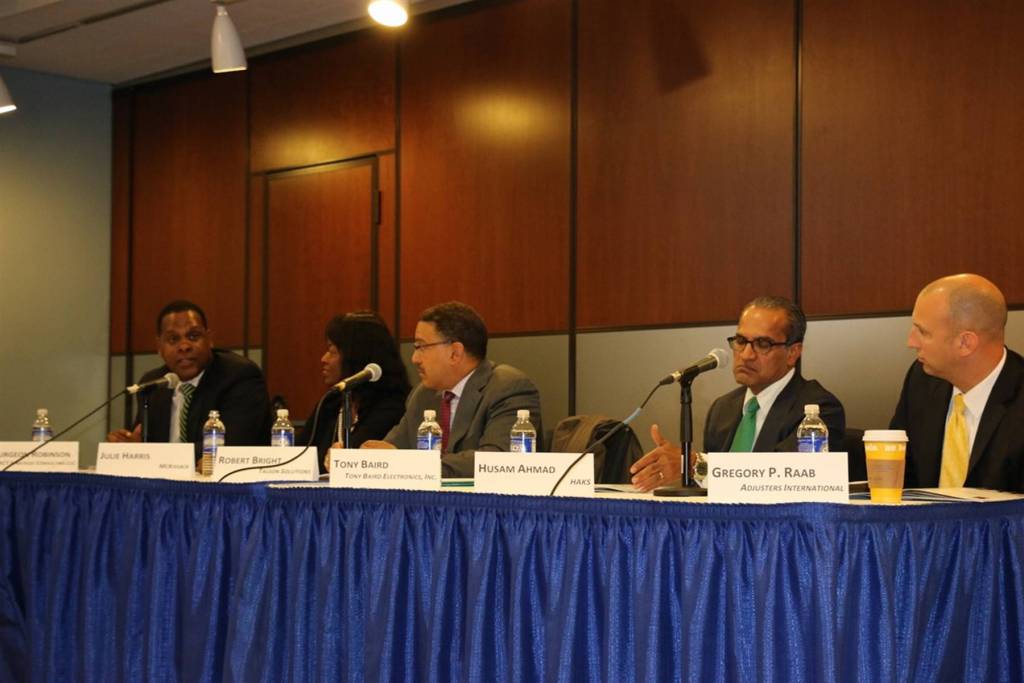 Adjuster International's Director of Operations, Greg Raab recently attended New York State's Minority and Women-Owned Business Enterprises (MWBE) Forum as a Panelist for his second consecutive year. Greg spoke on a session titled: "Transportation, Infrastructure and Storm Recovery, Resiliency and Emergency Preparedness" which took place at the Empire State Plaza Convention Center in Albany, NY in the beginning of October.
This year's MWBE forum allowed owners of minority and women-owned firms working in NY State to access a panel of experts to gain insight to tips, best practices, industry outlook and opportunities. They had the opportunity to ask the panelist questions, speak to them personally afterword, exchange contact information and network.
For more information on this program, forum, projects and exhibits, visit their website.