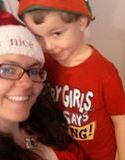 Meet AI's new Marketing Specialist, Mary Ann Vienneau! Mary joined Adjusters International with more than 20 years' experience in sales and marketing, including work for the Mayor of Utica and many years in news radio. As a former business owner, Vienneau brings a full understanding of business management and advertising to the table. Mary Ann's job duties include carrying out promotional and technology initiatives and assisting in the distribution of the AI's publications of Adjusting Today and Disaster Recovery Today.
She also serves as the Alliance Liaison between a number of large hotel chains and Adjusters International. As a former Contents Specialist, Vienneau has an understanding of the client's needs when faced with a disaster and can advocate for the insured. She has been involved in the preparation of supporting documents for thousands of dollars in property insurance claims for clients in the following industries: automotive repair shops, commercial office buildings, lumber mills, multi-unit apartment complexes, professional offices, places of worship as well as residential properties.
Mary Ann's areas of expertise include marketing, management and planning. Welcome to the team!