Last week, many of our public adjusters, principals, and management attended the National Association of Public Insurance Adjusters (NAPIA)'s annual meeting in Colorado Springs. The meeting took place over the course of three days and included continuing education sessions for public adjusters and attorneys as well as presentations by well-respected individuals in the adjusting industry. Attendees also were invited to attend the NAPIA Golf Tournament on 'the premier West Course at The Broadmoor,' where several of our employees participated as well.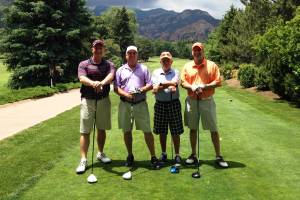 NAPIA "advocates for public adjuster education and a high standard of professional conduct and ethics." We are a proud member of NAPIA as our employees have held several titles there including Treasurer, President, Vice President and are past and current Board Members. During this annual meeting:
Our AI employees had a remarkable time and an impressive educational experience at NAPIA's annual meeting and are looking forward to attending the mid-year meeting in December.