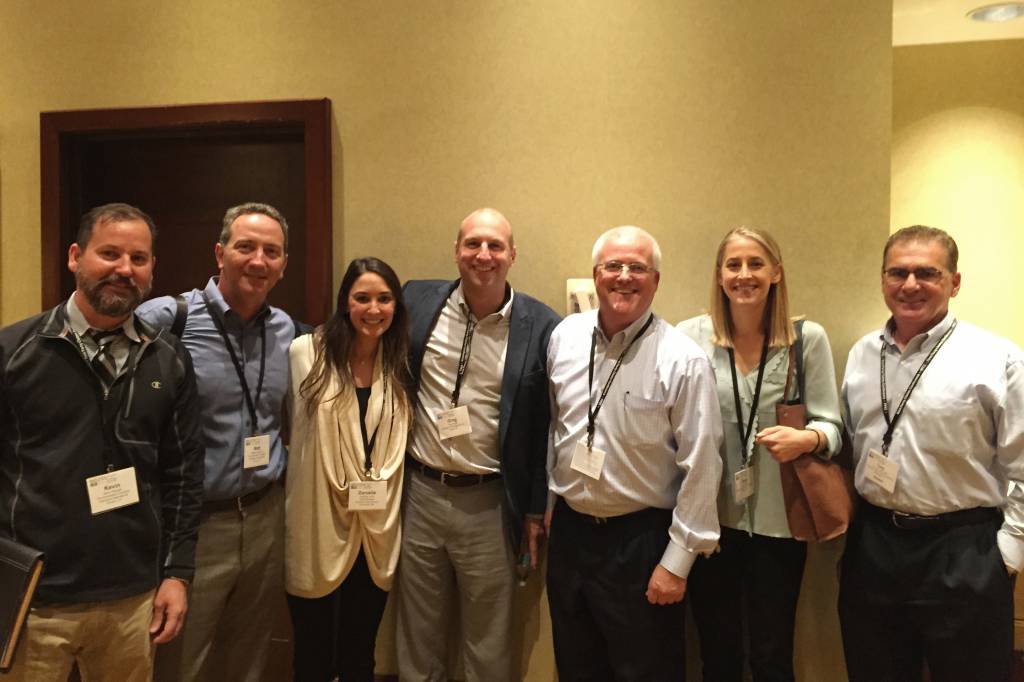 Adjusters International employees recently attended the 3-day First Party Claims Conference (FPCC) held in Warwick, Rhode Island. Among those who attended were:
Greg Raab, Director of Operations at Adjusters International
Blair Beneke, Public Adjuster and Professional Loss Consultant at Beneke/Adjusters International
Matt Blumkin, Principal at The Greenspan Co./Adjusters International
Tony D'Amico, Senior Vice President at Goodman-Gable-Gould/Adjusters International
Danielle Levin, Director of Business Development and General Adjuster at Globe Midwest Adjusters International
Drew Lucurell, President of Adjusters International Pacific Northwest
Kevin Stanger, Professional Public Adjuster at The Greenspan Co./Adjusters International
"The First Party Claims Conference (FPCC) is a nationally recognized provider of education specifically designed for adjusters, public adjusters, attorneys and others in the first party property insurance claims community." Public adjusters who registered had the potential to earn up to 15 continuing education (CE) credits; Attorneys received continuing legal education (CLE) credits.
This year's conference was a success for many reasons. The attendance was strong and continues FPCC's growth trend, as did the participation from various vendors. As NAPIA's Officer in charge of the event, I made it a point to speak with various attendees and the feedback on the speakers was extremely positive. The sessions I registered for were outstanding and I commend the committee led by NAPIA's David Barrack and Committee Chair Steve Figlin. Based on this year's success the conference has been booked for next October back in Warwick, RI.
- Greg Raab
With over 30 expert speakers at the event covering topics such as appraisal mediation, builders risk, construction defects, delay in completion, 'good faith,' loss of income, data breaches, subrogation, and more, our employees received excellent information to bring back to the office and out into the field to their clients.