Adjusting Today's latest publication has been released, titled "Understanding Improvements and Betterments: Be Mindful of Lease and Insurance Provisions." This edition written by insurance expert, Robert Prahl is a beneficial read for both tenants (retailers, renters) and landlords alike. As a tenant, one may make improvements to their property whether that be through new fixtures, alterations, additions or installations. These improvements tend to make the property more valuable to both the tenant and the landlord. However, in the event of a storm, emergency or disaster where the improved property is destroyed, there is oftentimes a gray area when it comes to determining responsibility for the repair costs. Is it the tenant's responsibility who improved the structure in the first place, or is it the landlord's responsibility because he/she owns the building? This along with many other insurance coverage questions are answered in our latest publication.

This publication addresses the issues of:
Understanding Improvements and Betterments
Tenant's Use of Interest
Insurance Coverage for Improvements and Betterments
Your Business Personal Property
Trade Fixtures v. Improvements
Repairs or Maintenance
Adjusting Losses - Loss Valuation of Damaged Improvements
and Valuation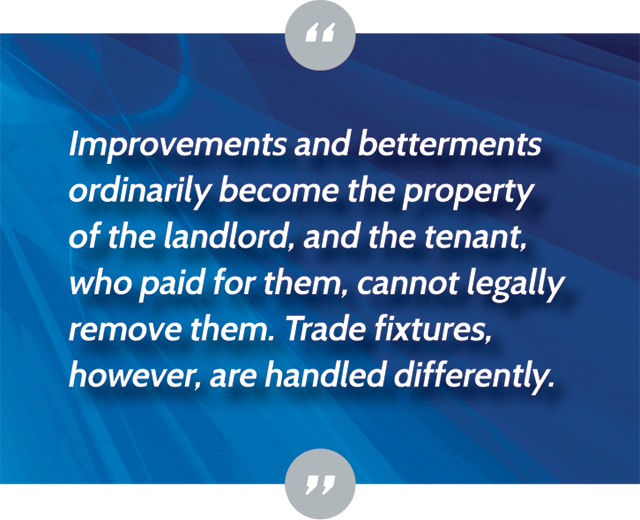 All Adjusting Today articles are located on our site and can also be downloaded as a PDF document for your convenience. Furthermore, you can request hard copies here. We thank you for your readership.