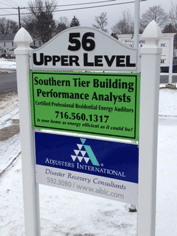 Adjusters International is pleased to announce the opening of our newest office in Springville, New York. Situated just outside Buffalo, this office is conveniently located to assist us in our further expansion of our disaster recovery and public adjusting service offerings.
Adjusters International is headquartered in New York State, and has more than 40 offices nationwide. Local commitment, personalized service and proven expertise are the hallmarks of our reputation.
The new office is located at 56 Waverly Street, Springville, NY, and can be reached at 877.482.1234.