We are currently seeking to fill a full-time Business Analyst position at our Corporate Headquarters location in Utica, NY.
Position Details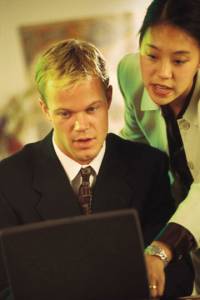 Position examines sets of data and documents to make informed conclusions. This type of financial expert typically thrives in a high-stress environment and is quick to adapt to the ever-changing conditions of businesses. As a general rule, a business analyst reports data conclusions to a supervisor so appropriate judgment based on data can be made. Person applying for position needs to have sharp critical-thinking skills to process huge amounts of information on a regular basis. It is a highly mental job that requires taking into consideration many business-specific variables.
Key Responsibilities / Qualifications
Determine, implement, and evaluate business metrics to meet ongoing organizational or customer information needs.
Analyze and report on complex data to meet customer needs.
Communicate and analyze complex data in comprehensible ways.
Identify user needs from user requests and develop strategies by which to meet those needs.
Critically evaluate information from multiple sources and clearly indicate quality of final analysis.
Ability to gather information and solve problems through internet research and data collection.
Receive and review government RFPs, RFQs, RFIs, etc. Including dissecting RFPs and building compliance matrices, developing win strategies and story boards when necessary.
Work with other departments such as operations, finance and marketing to ensure information submitted is accurate, complete and compliant.
Perform other tasks consistent with the goals and objectives of the department / contract.
Assess quality of data and incorporates these data into the proposal when appropriate, rewriting as needed.
Provides guidance on sourcing and contract policies, practices and procedures to business units and communicates with business unit customer and supplies on project activity and maintains knowledge and external conditions that may impact the sources process.
Maintains and updates all contracts and certificate requirements.
Reports directly to Chief Financial Officer.
Job Requirements
Proficient in Excel, Word, Outlook, Safe Accounting Software.
Ability to communicate verbally and write effectively.
To view the job posting in its entirety, or to apply click here.