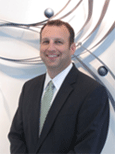 Adjusters International has announced the promotion of Greg Raab to the position of Manager of Integrated Services. In this role, Mr. Raab will be working with our regional public adjusting offices and Disaster Recovery Consulting Division to further expand our joint service offerings.
Mr. Raab, who has been associated with Adjusters International affiliate firm Adjusters International/Basloe, Levin & Cuccaro since 2005, brings with him six years of insurance consulting experience, as well as a direct working knowledge of Adjusters International's core services.
"We are excited to have Greg come on board to lead this important growth initiative," says John Marini, Adjusters International's Chief Operating Officer and Vice President. "Greg's extensive background in sales and marketing, coupled with his demonstrated leadership ability, make him a perfect fit to expand our nationally renowned public adjusting and FEMA-related consulting services."